45th Tiny House Magazine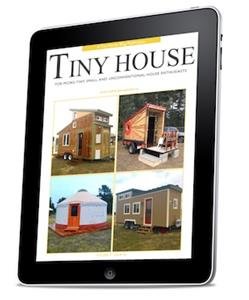 Issue #45 of the Tiny House magazine was recently published.
This version is 78 pages that is full of great pictures and information.
Get the latest issue of Tiny House magazine here.
Each issue costs only $4.99.
You also have the option to buy all of the past issues for $99.
The magazine is available in PDF format only.
Once payment has been received, you'll immediately get access to read the magazine on your choice of your computer, your tablet or your phone.