Where To Find Small House Designs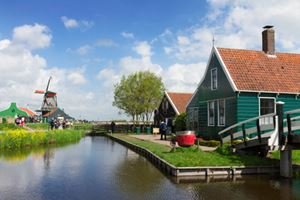 Not everyone wants to live in a very small or tiny house. Some people would like to downsize but are worried that one of the really small houses will be much to small for their needs.
Small home designs may be the solution to that problem.
There could be many reasons why. It is everyone's right to make their own decisions. What is right for one person or family, may not be the right thing for another.


In other words, there is no right or wrong. You need to make the right decision for yourself.
Maybe you have a family of four or more?
Click the links below. Enter your specifics and click Search:
Maybe you have a job, or a hobby (or hobbies) that needs a lot of space on their own? In my case, I work from home on my computer, and my hobbies include art (drawing and painting), crocheting, and I sometimes dabble in other hobbies for a time. My hobbies are my relaxation – something I don't want to do without so I need a little extra space for hobby storage.
That doesn't mean that you can't downsize and make your life easier. Instead of building and living in a tiny place, you could choose for a small place instead. You would still be downsizing and cutting expenses, and you would be happy.
There are many small house designs to be found. In fact, there are many more of these house designs that there are for tiny houses. Anything from simple to elaborate. As they say, there's something for everyone.
I love looking at house designs and decor. In fact, I've been known to occasionally spend a few relaxing hours browsing through various designs, dreaming and planning.
For this reason, we'll be adding links to house plans and designs for smaller houses. With some of these locations, you'll be able to refine your search to the exact size, and number of bedrooms and bathrooms. That will help make your search faster and easier.
Check out the links to our small house design referrals at the top of the page.