The Tiny House Magazine Is Going On Sale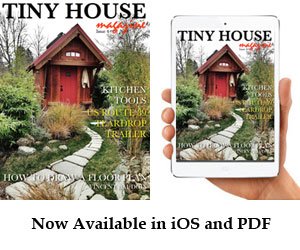 Straight to the point here because this deal is starting tomorrow. I just got the email about this and wanted to let you know right away.
Starting July 3rd you will have the opportunity to get copies of the best magazine about tiny houses at 20% off the regular price.
Click Magazine Sale to place your order.
These issues are available in pdf format so there is no waiting for them to arrive in snail-mail.
The sale runs from July 3 to July 7 only.
When placing your order, use the coupon code 4TH2014 to have the discount applied.
In addition, if you would like a copy of all 18 issues, you can buy all those issues for $47 – this is also 20% off retail.
They are offering this great deal for four days only so you won't want to delay in taking advantage of this offer. This is how I got my copies of the best magazine about tiny houses, I took advantage of one of their rare sales.