Humble Homes Plans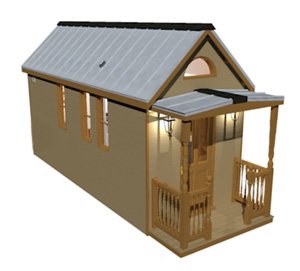 I discovered another tiny homes company today – Humble Homes. Looking through their website, it looks like they have some really nice house designs. Most of their designs come with built in storage solutions – that's a huge bonus as storage can be an issue when it comes to little places.
There are also plans for adding a porch if you would like. That's an optional addition that would be great if you would like additional living space.
They don't have any workshops but they do offer free support to anyone that buys from them.
Their houses are generally 500 square feet and less.
The plans can be downloaded or you can have prints sent to you by mail.
Customizing some of the plans is possible if you don't find exactly what you're looking for.
And the cost of their blueprints is quite reasonable.
It appears that the company was formed in 2011 but from what I can see, it looks like they are on the right track for tiny homes and eco-friendliness.