How To Make A Small Wardrobe Big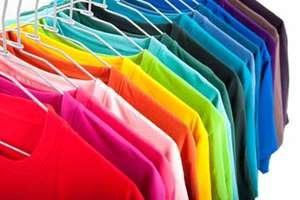 It doesn't matter how much or little space you have, if you are like most people you will fill it up.
This seems to be true even for those of us that live in a small place. People move into tiny houses because they want to simply their lives among other things. One way to do that is to get rid of "stuff"; anything and everything that doesn't serve a purpose.
Typically, all the unnecessary stuff is gone and the only thing kept is what is needed to live comfortably.
Does that also apply to clothes? Clothes are necessary – work clothes, play clothes, church clothes, going out clothes. Every occasion seems to need its own outfit.
So how can you get and keep your clothing to a minimum and still have everything you need?
When I read about Project 333, I thought about people that live in a small house – including myself.
Closet space may be at a minimum but how packed is your space?
Do you have items in there that are rarely worn? We all have a few of those hanging around, using up space. Let's be honest, we all occasionally buy things on a whim.
Project 333 is all about your wardrobe. It began because of a health issue that forced Courtney Carver to re-evaluate her life and take stock.
Searching for a life with no stress and time to heal her body, she began living simply in all areas of her life.
Every three months (each season), she takes a look at her clothes and allowes herself to keep 33 items for that season.
This is not about sacrificing or becoming frustrated; it is about simplifying your life. Remember why you chose to simplify your life.
What started in 2010 as a way to heal a body has grown into a movement. There is a community of followers that use social media and blogs to give advice, learn tips and tricks, and show how happy an uncluttered life can be.
Here is how it works:
First thing is all members of the family should go through your wardrobe, remove and give away any item you do not use. A general rule is that if you haven't worn it in a year, you probably won't wear it again.
With what is left, choose 33 pieces of clothing. This includes any accessories and shoes for the current season.
Box up and store what you will not use.
When first starting out it is good to do this since you don't know what you will like or use. Remember this is not to make you suffer. Have fun, enjoy and be creative mixing and matching.
At the end of the first season, evaluate what worked and didn't and make changes to your selections. You will find that you use some of the same pieces throughout the year whereas others will only be used during winter or summer months.
There are rules and some are items not included in the 33 pieces:
wedding rings
other sentimental piece of jewelry that you never take off
underwear
sleep wear
in-home lounge wear
and workout clothing.
If you would like more information on this project you can visit the blog dedicated to her project.
Courtney Carver lives what she preaches. Her home is a 750 square foot apartment where she enjoys a simple, small home lifestyle.